FREQUENTLY ASKED QUESTIONS
The answers below are the answers we have prepared for the frequently asked questions. Click on the

magnifying glass

icon to find the word you are looking for and write the word in the cell that opens. You can use the form at the bottom of the page to submit questions that you cannot find the answer to. The answer to your question will be added to the list after the update.
WHAT IS OPERATIONAL EXCELLENCE (OpeX)?
---
Operational Excellence or OpEx is the operation of all processes in an organization with maximum quality, efficiency and minimum cost to provide the right value to the customer. For example; All processes and support processes from the searching of raw materials for the production, R&D, production, transfer to the customer, and after, invoicing, and even the provision of after sales services, if any, are involved in ensuring Operational Excellence. Likewise, all processes and support processes that start with the demand of the customer in the service sector and perform until the fulfillment of the desired service also affect OpEx. The perfect flow of each of these processes will bring Operational Excellence.
---
WHAT ARE OPERATIONAL EXCELLENCE TRAININGS / TOOLS?
---
There are many tools used under Operational Excellence. The first to come to mind; Lean, Six Sigma, Shainin, Statistical Process Control, Design for Six Sigma, TRIZ, 5S, Visual Management, Kanban, Kaizen, Continuous Improvement, Quality Circles, Value Flow Chart, Jidoka, Kara Kuri, Yamazumi, Poke Yoke. In addition to these titles today; Topics such as Process Mining, Artificial Intelligence (AI), Machine Learning (ML), Robotic Process Automation (RPA), Big Data Analytics can also be added.
---
WHAT IS THE OPERATIONAL EXCELLENCE SYSTEM?
---
The OpEx System is the name given to the system that coordinates all the actions done within the scope of Operational Excellence, initiates new actions, organizes trainings and coaching about OpEx tools, and ensures the successful completion of the work completed.
---
WHAT DOES OPERATIONAL EXCELLENCE DEPARTMENT DO?
---
It is the department that ensures the continuity of the OpEx System. It has been observed that OpEx may have full responsibility as well as (recommended) Quality Systems and / or Human Resources departments. In some cases, there may be situations where it starts with these departments and then turns into a separate department. They can also take different names such as TPM Office, Project Management Office, Lean Office, etc. that do not include all OpEx subjects but show similarities with their functions.
---
WHAT ARE THE DUTY DEFINITIONS OF THE OPERATIONAL EXCELLENCE DEPARTMENT?
---
OpEx departments can usually consist of a single person or more, depending on the size of the organization. If the work done is simple enough to be done by a single person, job definitions can be Responsible / Coordinator / Expert, while in more extensive organizations, there may be job definitions reporting directly to senior management such as Chief / Manager / Director.
---
WHAT IS LEAN?
---
In the shortest expression, it can be considered as the processes of a workplace, flowing free from all activities that do not add value to the customer.
---
WHAT DOES NON-VALUE ADDED ACTIVITY MEAN?
---
In Lean Management we ask 3 questions to evaluate if any activity is value added or not. If we give the answer " yes" to all these three questions, we will realize that it is a value added activity if we answer no to at least one question then it is a non-value added activitiy. These questions are; - Does the activity transform the product / service physically, chemically or biologically? - Does the customer agree to pay for this activity? - Can this activity be done correctly the first time? Looking at it in this way, you can see that many activities are actually non-value added.
---
WHAT DOES THE LEAN MANAGEMENT / PRODUCTION SYSTEM MEAN?
---
It is a system consisting of tools that enable the processes in a business to be carried out in the fastest time in a way to provide added value to the customer. Although the history of these vehicles dates back to the early 1900s, their rules were mostly written by the Japanese. The aim is to keep the lead time (the time it takes for a unit of product / service from the start of the business to the customer) of all value-added activities and to keep it in a discipline that will continuously improve it. Lean increases speed. According to the Lean Manufacturing philosophy before making new investments on machinery / equipment / human resources, all processes should be freed from non-value added activities.
---
HOW HARD ARE LEAN MANUFACTURING TECHNIQUES?
---
Since these techniques will be applied at the shopflooe, it is simple enough so the operators / employees easily understand. It is possible to apply Lean Techniques only with reading ability and basic 4 principles of Math. (adding, subtracting, multiplying, division)
---
WHAT CAN WE DO WITH OUR OWN RESOURCES WITHOUT EXTERNAL SUPPORT ON LEAN PRODUCTION?
---
Since the techniques are very easy, it is possible to learn by participating in Youtube / internet / books or trainings. There may be some minor difficulties in application, but these may be due to inexperience in general. (Such as running out of camera battery during SMED movie shooting).
In the case of external support, the completion rate of the improvements started is higher, since it is generally followed a program.
---
WHAT IS 6 SIGMA
---
6 Sigma is an improvement methodology developed to reduce variability in processes. Like Lean, Six Sigma is like a toolbox with many tools. Although a small part of the tools in it are also used in Lean, it mainly consists of Problem Identification, Problem Solving, Data Analysis and Statistical Methods. Six Sigma is mostly used to solve quality-based problems. For example, the diameter of some of the bolts you produce is not within the desired tolerances. For additional info please click the link.
---
WHAT IS DMAIC?
---
The 6 Sigma Methodology has drawn a 5-phase path for improvement. Each phase consists of many tools that filters all the inputs (xs) that we think affect the problems (Y). While there are many inputs (xs) in the first phase, it is eliminated up to 3-5 inputs until the last phase, which we are now sure of the root cause of our problem. These phases are;
Define: It is the most important phase. It is the phase where the scope, metrics, team, leader and champion of the project are determined and the route of the project is drawn.
Measure: Briefly, it is the phase in which the inputs and outputs identified in the Define phase are measured.
Analyse: It is the phase in which the interactions of inputs and outputs measured during the measurement phase with graphical and statistical methods are determined.
Improve: It is the phase where improvement actions are taken to control the inputs that affect the output the most after being analyzed in the Analyse phase.
Control: It is the phase in which actions are taken to ensure the continuity of the improved process.
---
WHAT IS BLCK/ GREEN / YELLOW BELT?
---
Belts are kind of ranks given to 6 Sigma project leaders. The concept of belt is inherited from the far eastern martial arts. The belt is actually white and becomes dirty and darker in color after numerous fight experiences. Experience increases by doing projects and learning new tools in Six Sigma. Yellow Belt: Although it has been called as a project team member before, currently a Yellow Belt is a project leader who has taken a more serious training and mastered problem solving and improvement tools that can solve up to 80-85% of the problems in the business with its own team. Green Belt: Project leader with sufficient knowledge to solve complex problems that require advanced statistics in the business. Black Belt: Project leader with expertise in complex statistical tools such as Design of Experiments (DoE) and Reliability, who can do project coaching and training for Green Belts, also responsible for the deployment of Six Sigma in the enterprise. Master Black Belt: The person / project leader who has the knowledge to provide project coaching and training to Black Belts, who is the coordinator of the deployment of Six Sigma in the enterprise.
---
WHAT IS LEAN 6 SIGMA?
---
Lean Six Sigma is a combination of both Lean and Six Sigma methodologies. In this way, it can take advantage of both.
With Six Sigma the strengths are; - Improvements are linked with the strategies, - There are assigned owners of the projects, - The voice of customers are analyzed seriously in every project, - Data analysis and the Statistical Models While with Lean the strengths are; - Shopfloor applications, - Fast and easy improvements (Kaizens), - The improvements are visible and tangible For a better understanding please search for 6 Sigma and Lean subjects seperately in this FAQ.
---
CAN LEAN 6 SIGMA SOLVE EVERY BUSINESS PROBLEM?
---
L6S is equipped to easily solve many issues related to quality and efficiency in businesses. However, not every issue can be solved with L6S. For example, in some cases innovative problem solving tools (like TRIZ) are more useful, in others, problems can be solved with much simpler (like QuickWins) methods.
---
CAN AGILE PROJECT MANAGEMENT BE APPLIED TO LEAN 6 SIGMA?
---
Agile methodology can bring fast and quality results for projects carried out in appropriate processes. While a conventional Six Sigma project takes 2-6 months, it is normal to see improvements in a project followed by Agile from the second week.
---
WHAT IS ROBOTIC PROCESS AUTOMATION (RPA)?
---
RPA, also called Robotic Process Automation, is a solution that enables manual work done on computers to be taken over by software robots, making it much faster and more accurate. For example, a half-day copy-paste activity can be completed within 90 seconds.
---
6 WHAT IS DESIGN FOR SIGMA (DFSS)?
---
We can say that the DFSS is the Six Sigma methodology enriched to improve the design quality. Some tools are used in common but many tools and phases are different.
---
WHAT IS LEAN START-UP?
---
The time it takes to develop a product / service and launch is very important. Delays in this period may cause losses in the market share. Similar studies show that almost half of the product functions developed are not used and cause extraordinary waste of resources. In order to prevent those losses, Lean Start-Up Method was developed by enriching some Lean techniques. The aim is to develop and launc a salable product/service to the market that meets the minimum requirements of the customer as soon as possible and improve as needed.
---
WHO IS RPA DEVELOPER
---
RPA Developer is a person who programs RPA robots using RPA software. These individuals may be IT department employees who can code depending on the RPA software used, or any department worker who can use software that does not require coding. You can click the link below to get detailed information: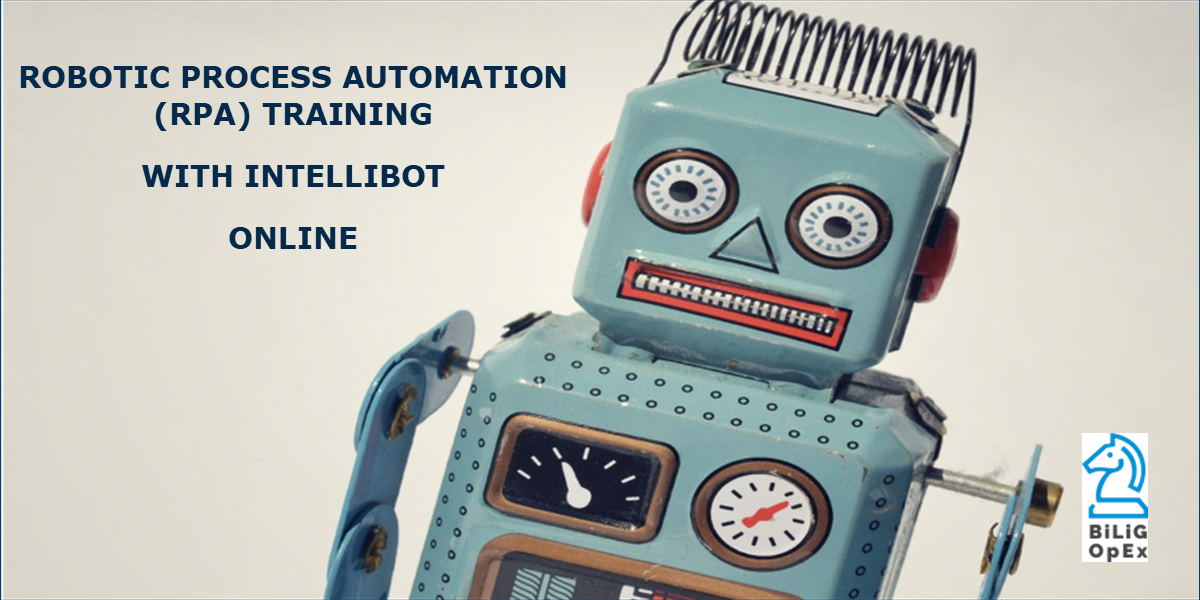 ---
WHAT IS DESIGN OF EXPERIMENTS (DOE)?
---
When designing a new product / process, we do not know how our process will behave in areas we never knew / maybe guessed a little. For example, we cannot know what ratio of the yellow color sent by the new paint supplier will produce the best spectrophotometrical result on the fabric. For this, instead of doing repeated and resource-consuming trials, you can determine the correct rate by consuming much less resources with a certain systematic and a little Statistics.
---
WHAT IS PROCESS MINING?
---
The processes running on computers in your business keep records for each step. For example, each of the activities such as opening the purchase order, sending the order to the supplier is recorded by the system. Process Mining is the process of determining the activities / faulty transactions without added value in the processes by analyzing these records with special software. It can be thought of as a kind of Current Stream Mapping. The difference is that when performing VSM, the most priority process / processes are analyzed, while Process Mining can analyze the data of all processes.
---
WHAT EFFECTS WILL ARTIFICIAL INTELLIGENCE (AI) HAVE ON 6 SIGMA?
---
Artificial Intelligence at today's technological level, beyond the Conventional Six Sigma, makes the job of the project leader generation particularly easy during the Analyse phase. For example, data from 4 different sources with millions of rows and about 150 columns can be very slow using available analysis softwares, but Artificial Intelligence can do this in a very short time. In addition, Machine Learning (ML) can update the formula (algorithm) that manages the process depending on the change of process inputs. This can be used the Six Sigma Control phase activities.
---
WHAT IS LEARNING PATHS?
---
Learning Paths is a methodology developed by Learning Paths International. The aim is to shorten the orientation period of an operator / employee, which takes 6-12 months to become competent. It can be thought of as a kind of Lean Education.
---
WHAT IS THE DIGITAL TRANSFORMATION ROAD MAP?
---
Digital Transformation Roadmap, also referred to as Industry 4.0, is a road map where we determine the steps that businesses will take during the digitization of their processes. The aim here is to propose alternatives where the most appropriate solutions can be provided to the organization's strategies, costs and workflow.
---
WHAT ARA 7 WASTES (or MUDAS)?
---
In order to categorize non-value added activities according to the Lean principle, 7 categories called Waste (Muda) have been defined. These represent situations where your processes waits, delays and stops. Stocks: You can think of it as materials / documents / information that are not processed.
Moving: The process of moving all kinds of materials / documents / information from one place to another. Although some sources exclude the transportation to the customer, delivery of products to the houses by drone today is proof that this period is perceived as a waste.
Movement: Movements of the source during the process such as any operator / robot / forklift.
Waiting: When all kinds of operators / equipment do not operate the process. Meetings / trainings are also included :)
Overproduction: More products / services provided than the customer ordered.
Overprocessing: More operations / repairs / corrected products / services than the customer requirements
Errors: All kinds of materials / documents / information / equipment errors, malfunctions. Some sources also cover issues such as energy consumption, not using intellectual human capital, as a waste. Although these waste is independent of the industry, there are also waste for the service industry.
---
WHAT IS WASTE (MUDA) HUNT?
---
It is a very useful application in terms of leaning your business. After informing your employees about wastes, go to the area where the process happens. To pick a single department / machine will narrow the scope, and will increase efficiency. Prepare the forms in advance to write wastes for your friends on your team. Calculate how much of this waste has caused you an annual loss by taking measurements of each written waste. Finally, consolidate all the information.
---
WHAT IS VALUE STREAM MAPPING?
---
The Value Stream Mapt is a Lean tool used to visualize the flow of material and information in a process, as a result, to identify bottlenecks in the process and prioritize improvement activities. Value Stream Map in a business is the first application that must be done before any Lean activity starts. (some sectors can be excluded)
Today, with Process Mining softwares, Value Strem Mapping have been expanded to cover all value flows / processes in the company.
---
WHAT IS 5S?
---
5S is a management system developed in order to provide occupational safety + efficiency-quality + cleaning-order + motivation in a field (factory / office / dining hall / waste site etc.). With the words starting with the Japanese letter S, the system is remembered easily. So, let's explain those 5S words: 1. S: It requires precautions to be taken to remove unnecessary materials in the field and to keep it that way.
2. S: Having only the necessary materials left in the field, it requires that the place to be designed in accordance with the ease and frequency of use.
3. S: It requires measures to ensure that everything on the field (equipment, roads, tables, cabinets, etc.) is kept as clean, tidy, unbroken, non-spillable, etc. as in the first day.
4. S: It requires ensuring that all operations in the field are connected to the visual standards and guaranteed to be done in the same way by everyone.
5. S: It requires the necessary actions to be taken to continuously operate and improve the 5S. There is no target in 5S, but in terms of visualization, we can make a comment like this. If a business has 5S, it should look like a car dealer selling an expensive car. All the machinery / equipment inside should as crisp as the cars, and the surroundings should be as bright as the gallery.
---
WHAT IS VISUAL MANAGEMENT (VISUAL FACTORY) ?
---
Today, it can also be perceived as sensorial management. These are Lean tools developed to transmit any communication (information, report, status, etc.) in the business between long distances in a very short time using visual-sensorial tools (shapes, images, flows, colors, visuals, videos, vibration, smell etc.).
---
WHAT IS SMED?
---
It is a Lean tool called Single Minute Exchange of Dies since it started in the automotive industry. This tool contains tools used to improve any process today: Unloading the ship
Cleaning processes
Maintenance procedures
Purchasin operations etc.
---
WHAT IS FLOW CHART?
---
The Process Flow Chart, drawn for the first time in the early 1900s by Frank Gilbreth, is a Lean/Six Sigma tool that enables easier understanding and improvement of processes using visuals. It allows you to see the confusion, bottlenecks and unnecessary cycles in the processes. Today, it has been moved to quite different dimensions with Process Mining.
---
WHAT IS KAIZEN?
---
In summary, Japanese translation of Continuous Improvement. Today, it is the name given to all the different improvements made in the processes. There are different variations such as Before-After Kaizen, Kobetsu Kaizen, 10 Step Kaizen, Kaizen-Blitz.
---
WHAT IS FAILURE MODES AND EFFECTS ANALYSIS (FMEA) ?
---
FMEA; Being able to predict what can happen after the design / production of any process or product will give you the ability to prevent many costs that may arise later. For example;
Possible errors that may occur in your CNC machines where you made new modifications
Occupational safety risks that may occur in your press, where you made improvements with a successful 6 Sigma project
What can happen to a new tire you have developed in different road conditions
Problems that may occur during the processing of the raw material you just commissioned
Problems that may arise in your new e-commerce process
---
WHAT IS TRIZ?
---
Especially in R&D, New Product / Service Development, Process Improvement, it is a method that enables us to systematically solve problems that cannot be solved / require high cost in a shorter time with the Vertical / Horizontal Problem Solving methods we currently use.
TRIZ is a set of methods that people created by examining about 150.000 patents to solve problems.
---
WHAT IS AUTONOMOUS MAINTENANCE?
---
It is an application that will allow operators to monitor machine symptoms while performing activities such as cleaning / inspection / lubricating / tightening, especially in machine-intensive processes, and to detect and improve machine errors in a short time.
---
WHAT IS STATISTICAL PROCESS CONTROL (SPC) ?
---
SPC, which is a requirement in sectors such as defense, space and aviation, automotive, is an application that you can prevent the errors in your process by separating the signal and noise in your processes with Statistical methods. Savunma, uzay ve havacılık, otomotiv gibi sektörlerde bir şart olan İPK ile süreçlerinizdeki sinyal ve gürültüyü İstatistiksel yöntemlerle ayırarak sürecinizdeki hataları önleyebileceğiniz bir uygulamadır.
---
WHAT ARE YOUR CONDITIONS UNDER THE LAW OF GENERAL DATA PROTECTION REGULATIONS (GDPR)?
---
You can find detailed information about GDPR from the link below.

---
---
FREQUENTLY ASKED QUESTIONS